Featured article
Voting for featured articles will start for the featured article for October.
---

Contents
---
What is your favorite episode from Season 2?
Credit for poll: Ayranci

Episode progression
Aired on Disney Channel US March 21, 2014
Freshwater Lives
Milo accidentally resurrects the town founder and the previously the richest fish in the world, John Freshwater, who froze himself for see the future, just for to get more money for his Mobile App traveling across the Freshwater city, but the things are not going very well. (Read more... | Edit this template)
Airing on Disney Channel US on April 4, 2014
The Big Woo (Series finale)
It's graduation week at Freshwater High and with school ending and emotions running rampant, Bea and Oscar's friendship is tested when they grapple with the idea of finally admitting their feelings for one another. Read more... Edit this template)
---
All episodes

Site notices
---

News
Loading RSS data...
---

Blogs
Hey! Me, Mary, and NikkiSarah need users on the Austin And Ally Spinoff Wiki. We made it neater and added stuff to the main page. The episodes are from the other arcive of this page and I gave ya'll …

Read more >

I don't even know if anyone goes on this wiki anymore, but I recently was watching the UK version of "Bye Bye Bea Bea", and I noticed that Oscar (as a child) and Bea's Dad both called Milo "Mr. Fisht…

Read more >
---
Refresh
·
New blog
·
See all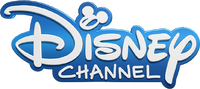 Ad blocker interference detected!
Wikia is a free-to-use site that makes money from advertising. We have a modified experience for viewers using ad blockers

Wikia is not accessible if you've made further modifications. Remove the custom ad blocker rule(s) and the page will load as expected.