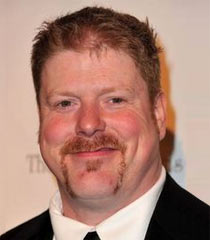 John DiMaggio is an American Voice actor. He is best known for Marcus Fenix from Gears of War. He also currently voices Rico on The Penguins of Madagascar. Other roles he did were Saul in Disney's Bolt, Jake the Dog in Adventure Time, Fu Dog in American Dragon Jake Long, Bud the Cow in Barnyard as well as the TV Spin off Back at the Barnyard and Beard Papa in Wreck it Ralph.
For Fish Hooks, He did the Voice of the school bully Jocktopus
External links
Ad blocker interference detected!
Wikia is a free-to-use site that makes money from advertising. We have a modified experience for viewers using ad blockers

Wikia is not accessible if you've made further modifications. Remove the custom ad blocker rule(s) and the page will load as expected.