Michael
Species:
Jewel fish
Gender:
Male
Age:
17
Hometown:
Bud's Pets
Friends and Family
Love interests:
Shellsea (Girlfriend)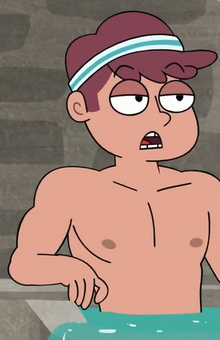 Michael is Shellsea's Boyfriend and his first appearance was in ("I Have This Friend").
Relationships
He was a Shellsea's Friend previously, but her friends wanted that Michael and Shellsea go out together cause they have a lot in common.
Background Information
He loves Tacos.
He likes Hot Girls and Fashion.
He Hates Nerds.
He makes an appareance in ("Pool Party Panic") as Shellsea's Boyfriend, and he didn't was yet.
He is like the "Male Version" of Shellsea.
Appearence
Ad blocker interference detected!
Wikia is a free-to-use site that makes money from advertising. We have a modified experience for viewers using ad blockers

Wikia is not accessible if you've made further modifications. Remove the custom ad blocker rule(s) and the page will load as expected.