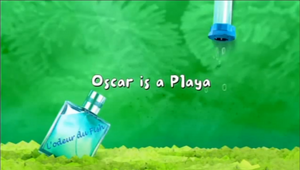 After Oscar gives off the wrong impression to Esmargot, the girls become convinced that he is cheating on Angela and set up a sting operation to catch him in the act. But when their plan backfires, they must find a way to save his relationship before it's too late.
Read the full summary...
Big Tank!!!
This article or gallery needs more pictures. Please add more from iTunes screenshots or HQ/HD images from Disney Channel. or Disney XD
Once there is a sufficent number of pictures on the gallery, this can be removed.
Gallery
To return to the "Oscar is a Playa" episode summary, click here.
Ad blocker interference detected!
Wikia is a free-to-use site that makes money from advertising. We have a modified experience for viewers using ad blockers

Wikia is not accessible if you've made further modifications. Remove the custom ad blocker rule(s) and the page will load as expected.